2020 Update: A Call for Unity, Hope, and Support
Wow! What a challenging year 2020 has been. At Heartlight.org and VerseoftheDay.com, we have had our challenges as well, but the LORD has been faithful and we have continued to provide free resources to live for Jesus, today, in large measure because of your prayers and financial support. Each November and May, we provide an update about our ministry and have a two-week donation drive to help sustain our ministries. Here's a short update on what has been going on and what is coming next:
At the beginning of the COVID-19 crisis, we launched ToGather.church. This home worship guide comes with songs, a message, a Communion Reflection, and a closing blessing. Used around the world, ToGather.church has united our readers in worship across cultures, races, and nations. We are planning a "ToGather: Unity Prayer Hour" on January 1, 2021. During a year of unrest, heartbreak, and division, we are trying to call God's people to unity, assurance, and hope in Jesus!


God also enabled us to launch a new daily devotional on the book of Acts, called "Unstoppable." Next year we will begin work on "One-Anothering!" -- a new devotional about key relationships in scripture based on suggestions from you, our readers.


Next spring we begin our 25th year on the web! We will be announcing several new article sections with a focus on women and their blessing to God's Kingdom. We believe these new young authors can help better move us into the future.
We know many of our friends, family, and supporters have had very difficult years with health issues, financial burdens, and other challenges. Some of our team members have faced these same things as well battling cancer, job loss, moving, separation from family, and other challenges. Some of you are not able to be part of our donation drive this year and we understand! Receiving our devotionals, using our app, and all of our other resources can be used free of charge and are not dependent upon financial support, but we do covet your prayer support and encouragement.

For those that are able to support us financially, your support is needed and greatly appreciated! Here are the ways you can help:



(Donate via PayPal, Visa, MasterCard, Discover, or American Express)

You can also send a check to:
Heartlight Inc.
P.O. Box 7044
Abilene, TX 79608-7044
Thank you, and may the Lord bless you with a better 2021 than 2020. Let's stay focused and remember the key blessing of this week's ToGather.church message:

"Be strong and courageous. Do not be afraid; do not be discouraged, for the Lord your God will be with you wherever you go." (Joshua 1:9)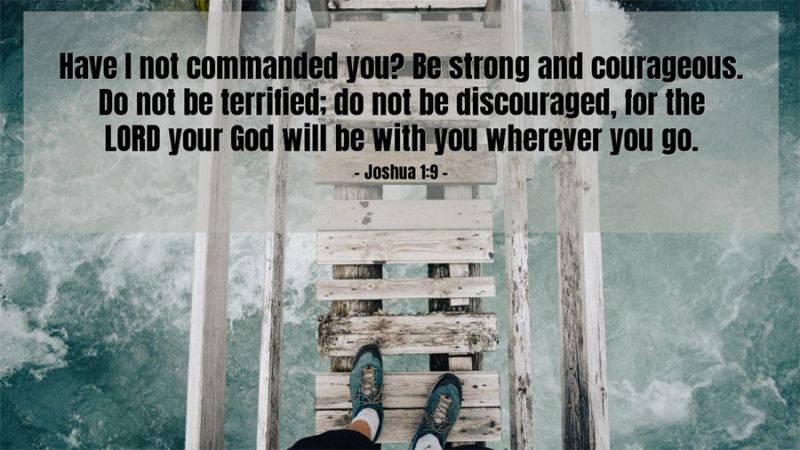 Phil, Ben, John, Donna, and Diane, along with our Management Board
The Heartlight.org and VerseoftheDay.com Team
---
This update email was sent to you because you are a subscriber of one of our many daily devotionals – you can see the full list of the devotionals we offer which includes Daily Heartlight, Today's Verse, Verse of the Day, Daily Wisdom, Quotemeal, Spurgeon's Morning and Evening, What Jesus Did!, Passion for Praise, Praying with Paul, God's Holy Fire and A Year with Jesus.
---
HOW DO I LEAVE? Look for the removal link in your daily email(s) from Heartlight.
STILL HAVING TROUBLE? If our automated unsubscribe system isn't working for you, send an email to mailmaster@heartlight.org and let us know what list you would like to leave. We'll take care of you.


© 1998-2020, Heartlight Inc.