Dear Father,

Take the setbacks of our lives and use them to further the proclamation of your Good News about Jesus to the world.

Let such things become a source of encouragement to our brethren when they see the valor of those who bear up under adversity. May every hardship spur your people on to boldly speak your word without fear!

Even when your word is proclaimed for the wrong reason, we rejoice, for your word of salvation is nevertheless proclaimed.

Father, we rejoice in the way you comfort and remain faithful to us.

We are thankful that the prayers of our fellow believers rise night and day for us and for the good of your kingdom.

In the name of King Jesus I ask. Amen.
Heartlight wants to thank Eldon Degge and Meridian Publishing for permission to make this available on our website. Praying with Paul is available in a very attractive book that may be ordered directly from Eldon Degge.
---
Today's Prayer Illustrated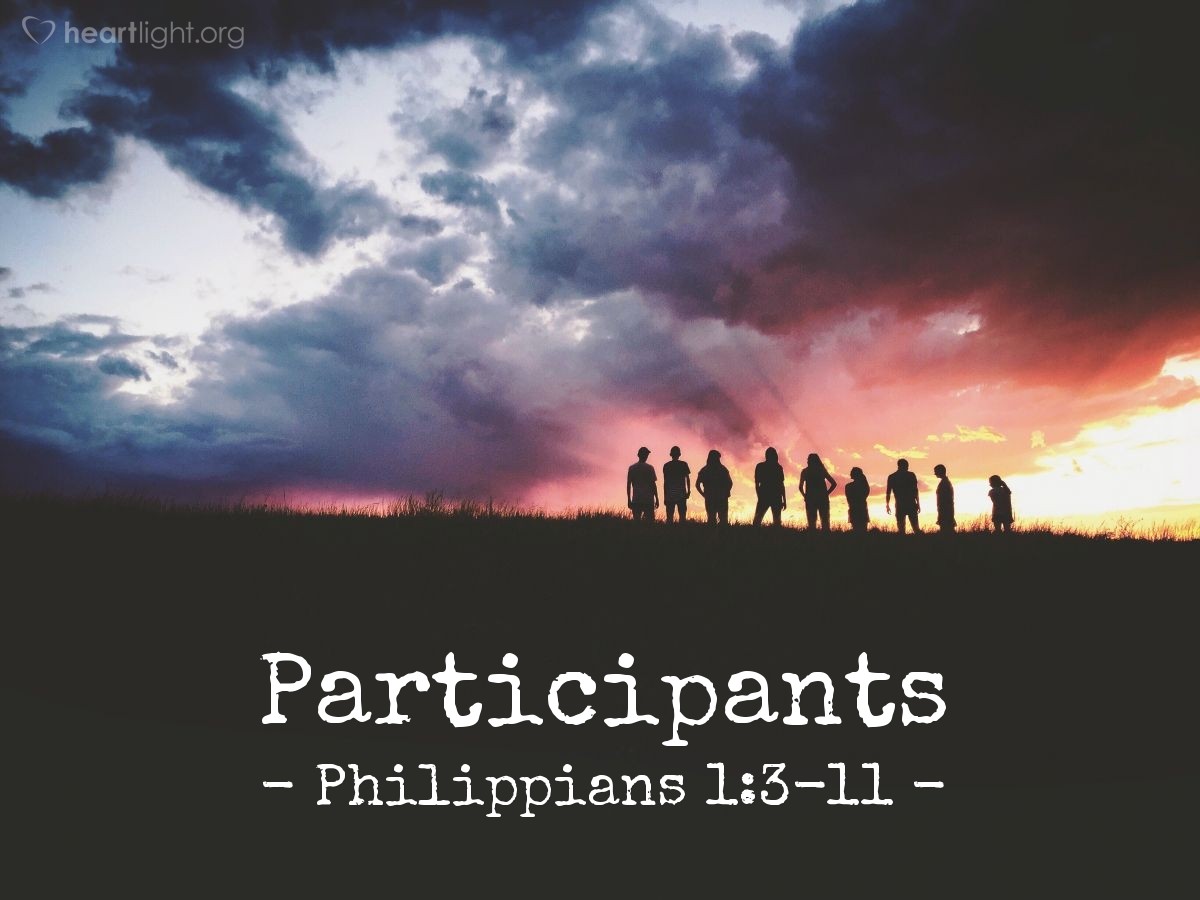 ---
Heartlight is proud to support Compassion International.
---
This devotional was sent to godpaedia.love@blogger.com, who has been receiving it since 07 Nov 2020 15:45.
HOW DO I LEAVE? Click this link to be removed.
STILL HAVING TROUBLE? If our automated unsubscribe system isn't working for you, send an email to mailmaster@heartlight.org and let us know what list you would like to leave. We'll take care of you.
HOW DO I SUBSCRIBE? It's FREE! Visit Heartlight.org to subscribe to our devotionals.
© 1998-2020, Heartlight Inc.