Dear Father,

Fill us with courage so that Christ will be honored in our bodies, whether by life or by death.

For us to live is Christ, to die is gain!

Grant that our manner of life may be worthy of the Good News of Christ.

Help us to stand firm in one spirit, with one mind striving side by side for the faith of the Good News, not frightened in anything by our opponents.

Grant that we may not only believe in Christ, but that we shall also be willing to suffer for him if necessary, engaged in the same conflict as was Jesus, the apostles, the martyrs, and all of your church until this very day.

In the name of Jesus I ask. Amen.
Heartlight wants to thank Eldon Degge and Meridian Publishing for permission to make this available on our website. Praying with Paul is available in a very attractive book that may be ordered directly from Eldon Degge.
---
Today's Prayer Illustrated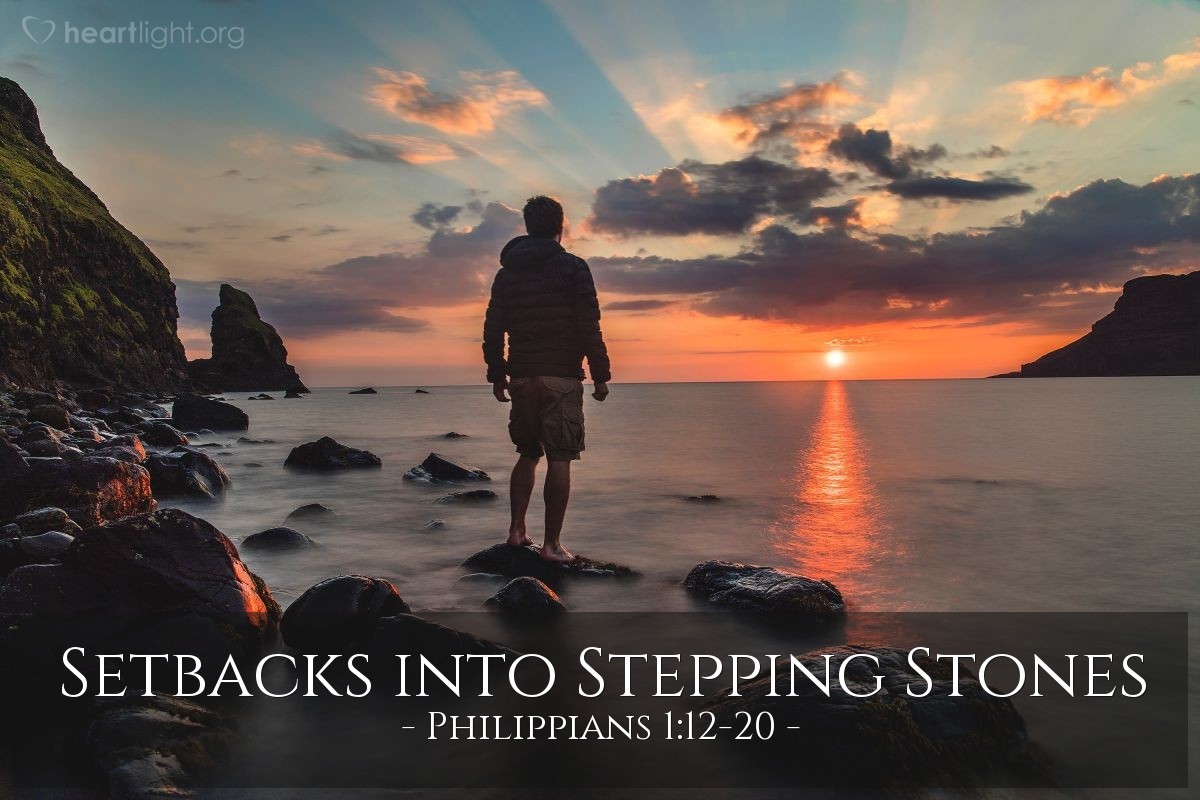 ---
Heartlight is proud to support Compassion International.
---
This devotional was sent to godpaedia.love@blogger.com, who has been receiving it since 07 Nov 2020 15:45.
HOW DO I LEAVE? Click this link to be removed.
STILL HAVING TROUBLE? If our automated unsubscribe system isn't working for you, send an email to mailmaster@heartlight.org and let us know what list you would like to leave. We'll take care of you.
HOW DO I SUBSCRIBE? It's FREE! Visit Heartlight.org to subscribe to our devotionals.
© 1998-2020, Heartlight Inc.