Thursday, April 1, 2021 |
Tag Cloud
Tags:
EU
,
International Atomic Energy Agency
,
Iran
,
Islam
,
Israel
,
News
,
nuclear
,
Nuclear Deal
,
United Nations
,
Worthy News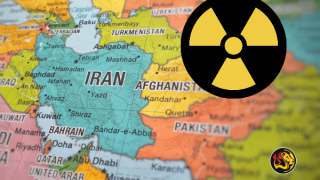 (Worthy News) – The United Nations' atomic watchdog has concluded that Iran is now enriching uranium with a fourth cascade of advanced IR-2m centrifuges at its underground nuclear facility in Natanz, according to a report Thursday.
"On 31 March 2021, the Agency verified at [the Fuel Enrichment Plant] that: Iran had begun feeding natural UF6 into a fourth cascade of 174 IR-2m centrifuges," a report by the International Atomic Energy Agency cited by Reuters said. UF6 is uranium hexafluoride, which is fed into centrifuges for enrichment.
The move by Tehran is the latest brazen violation of the nuclear deal by the Islamic Republic. It is apparently aimed at pressuring the Biden administration as Iran and the US dig their heels in on who should move first to salvage the Joint Comprehensive Plan of Action, as the 2015 nuclear deal is formally known. [ Source: Times of Israel (Read More…) ]